Elegy 4 Ellie J
£10.00 – £15.00
This is not an Elegy at all, there's nothing mournful or melancholic about it. The title is merely a reference to Bernstein's solo trombone piece 'Elegy for Mippy II', which he wrote about his brother's dog. Ellie is our cat, and this piece is a sort of Day in the Life, following her biorhythms and those of cats in general. I didn't want the piece to be too specifically personal, it's as much a generic nod towards cats and their many traits. So there are no accurately-pitched renditions of Ellie's squeaks and entreaties, I haven't been following her round with a microphone; you can take program music too far.
Description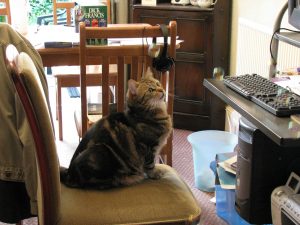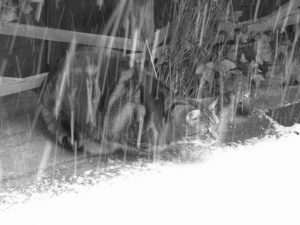 We start asleep, gradually and musically waking up.  The sassy main theme starts drowsily, with a few hops and stretches going down the stairs, then it's time for food.  The excited signs are there, the quivering tail, the loving nudges on nearby furniture, then the triumph of getting the lackeys to provide breakfast – here the sassy theme becomes really cocky.  A few licks of an emptied bowl, then the hopeful request for Action.
Now comes danger, as the cat becomes prowler and chaser, leaper and scrabbler, but soon the energy levels dwindle, there's not much sass left.  So it's back to comfort and sleep, the awakening chords reversing as she slips happily back to contented slumber.
Additional information
| | |
| --- | --- |
| Score Type | PDF Download, Physical Copy |